Front Cover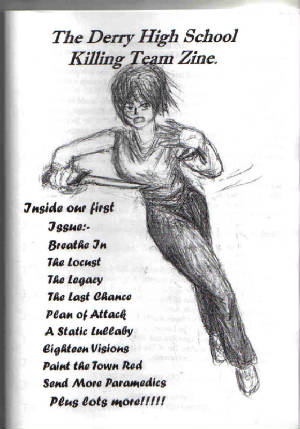 Derry High Killing Team.
This image is something I came across on the Internet liked it and saved it. later when I picked the name for the zine I thought this was a great image to use.
Zine Flyer.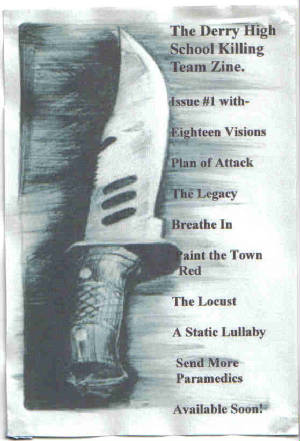 Derry High Killing Team.
This is my favourite bit of art that was used but I didn't think it would work as a front cover so I used it as a flyer at first then later as the back cover.
This is an early version of the flyer the ones that were used were exactly the same but with my email address along the bottom to email and get your free copy sent to you post paid.

Back Cover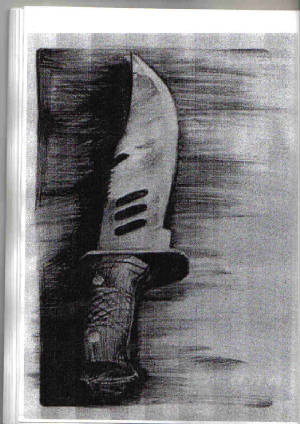 Derry High Killing Team.
The back cover, just the flyer without the text. cool and simple.
Inside Zine Art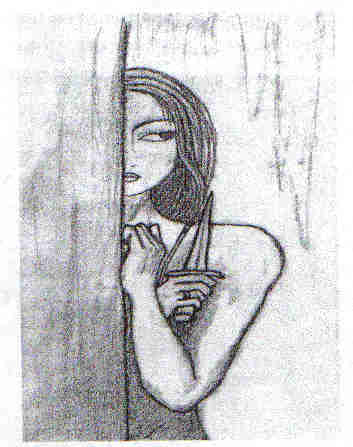 Derry High Killing Team.
This was an image that I came across before the front cover image and I liked it but thought the front cover that was used was the best choice so this was used in the fanzine just because of image similarities between the two.